We have the most advanced technology equipment for the manufacture of Poligeo® geotextiles made from polypropylene or polyester fiber when required. And with a greater width in the market of up to 6 mts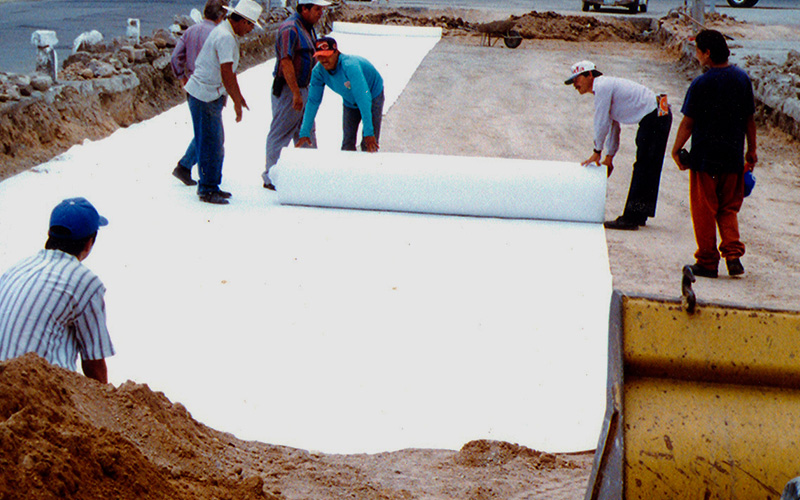 POLIGEO GEOTEXTILE
Our Poligeo Geotextile has been used extensively for highway and road projects, including asphalt resurfacing, as well as separation and stabilization of roads, as well as road repairs in works that have been carried out in almost all the states of the Republic and also abroad. .
It has also been widely used as a protector of geomembrane lining systems of important works of landfills, lakes, reservoirs, canals , etc.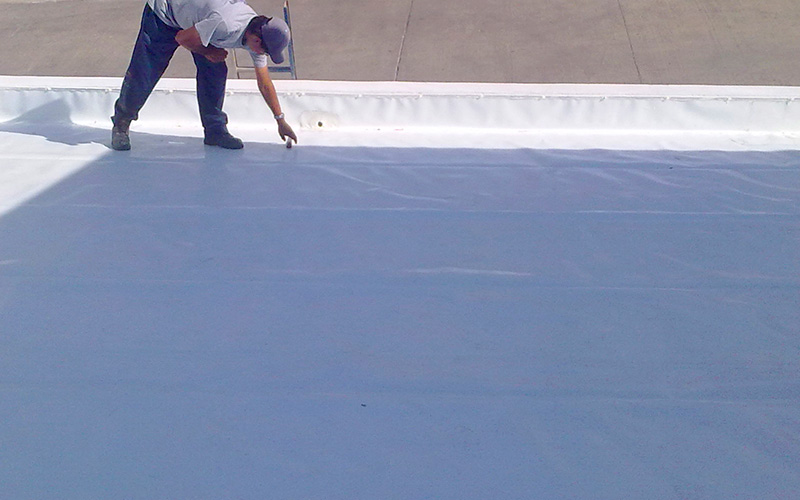 IMPERMEABLE MEMBRANES
We are leaders in the manufacture of non-woven membranes for reinforcing both asphalt and acrylic cold waterproofing systems. The experience of more than 30 years in the market keeps us at the forefront by using cutting-edge technology that allows us to evolve, thus offering advantages in training and resistance of our products that meet market requirements.
Our brands are recognized in the
Market like

Termocel ® (sencilla)
Poliref ® (Doble refuerzo o Reforzada).