CLOTHING INDUSTRY
OF MATTRESSES AND FURNITURE
The wide technological capacity in the manufacture of nonwovens,
allows us to provide the mattress and furniture industries with
materials for: reinforcements, spring covers, dust covers, slip-resistant
and anti-flame, the latter help to comply with California TB 603
and 16 CFR Part 1633 tests.
We have materials for the mattress industry such as:
Anti-slip covers
Anti-slip covers, with or without flame retardant for use on Never Turn type mattresses or on box spring, avoiding slipping. We provide the service of printing your logo on the fabric.

Some of our products are:
Poliref 90 FDF Impreso
Poliref 90 FDF Slate Gris
Poliref FDF Liso
Flame retardants
We have Nonwovens with both inherent and chemical flame retardants.
Used in mattresses, helping to pass 16 CFR Part 1633 flame tests. Also used in furniture and bedding.

Some of our products are:
CELFIL 155-18 FR
CELFIL 135-12 RP FR
CELFIL 160 BLI P

Pest and Mite barriers
Non-woven waterproof, against mites and dust for pillow cases, helping to stay allergy free. Waterproof and absorbent nonwovens for mattress covers, protecting against incontinence and liquid spillage.
Some of our products are:
MICROCEL G REP AB
MICROCEL IP V-200
Reinforcements
We have materials for the furniture and mattress industries, used in:
Mattress sides, springs, box spring dust covers, as well as dust covers in rooms, chairs, armchairs, etc. For internal reinforcement.

Some of our products are:
CELFIL 90 REF BEIGE
CELFIL 90 REF BLANCO
CELFIL 90 REF NEGRO
Padding
For the Furniture industry and bedding manufacturers we have materials such as:
Wadding for furniture filling and quilt padding.
Non-woven for semi-disposable blankets, for hospitals, airplanes, etc.

Some of our products are:
CELFIL GUATA
CELFIL COBIJA AZUL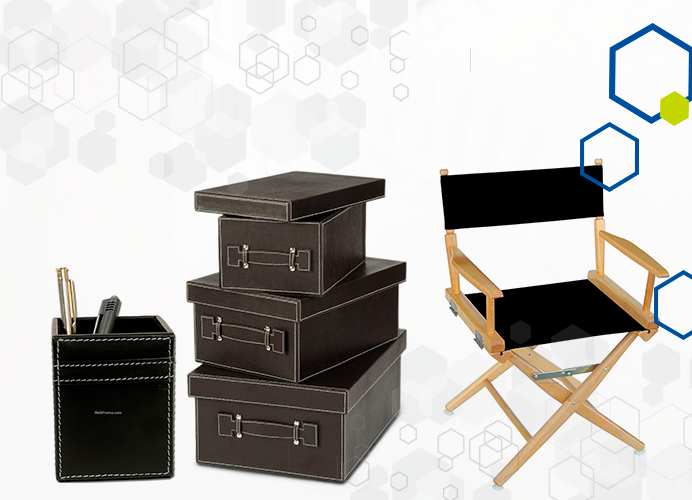 Furniture leather
Dining room and dining table covers
Vanity covers, bureaus. Headers.
Dining room, vanity and bureau cabinet door covers. As a tapestry on walls. Like floors. accessories.

Our product is:
LEATHERTEC.